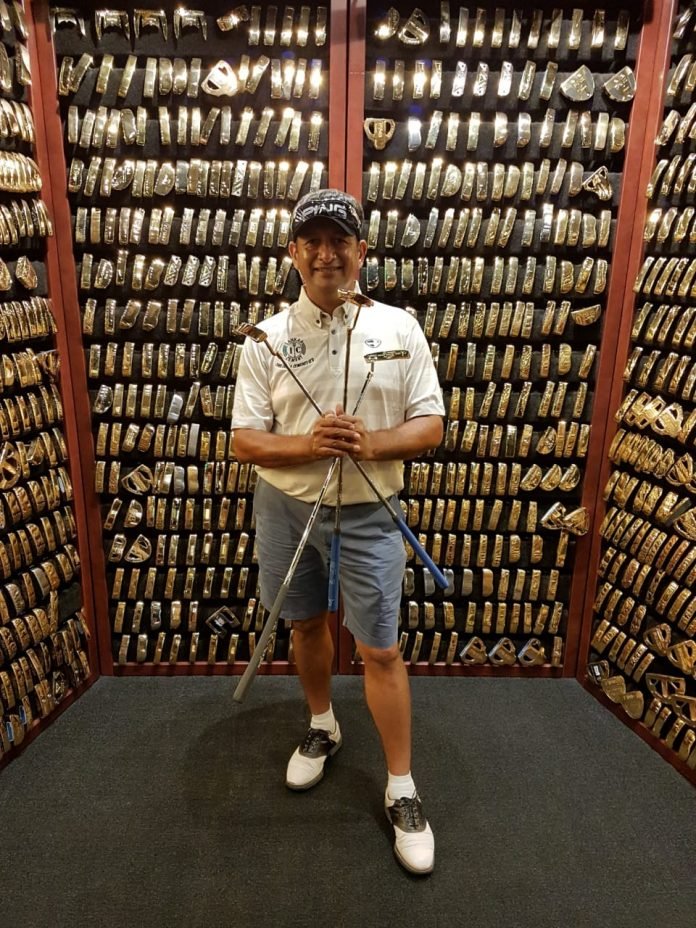 Gaurav Ghei is emphatic, but for N Srinivasan and India Cements, he would not have played professional golf for 28 years. In a career that has seen him win across Tours, become the first Indian to qualify for the Open Championship and win on the senior tour in Thailand in 2019, not a day passes when Gaurav doesn't reflect on the lead-up to the chance meeting with the former BCCI chief and ICC chairman.
Must Read: Royal Troon during The Open was like being in golfing heaven: Ghei
It was August 1993, and Gaurav was a few months into his pro career. At the outset, the pro-am in Chennai seemed like any other build-up to a tournament, just that playing 18 holes with Srinivasan proved to be a game-changer.
View this post on Instagram
An invitation to see Srinivasan at his office landed Gaurav a contract worth Rs 1 lakh for a year, which was subsequently revised to three years. The support was further enhanced when Gaurav started playing in Asia, and this was without a formal contract save for Gaurav's hand-written application at the outset.
Strange as it may sound in today's age of crass commercialisation, Srinivasan dropped Gaurav to the hotel in his red Maruti 800 after the signing as a token of appreciation.
View this post on Instagram
Once travel and quarantine norms are eased, atop Gaurav's to-do list is to travel to Chennai and meet Srinivasan after a gap of more than two years. He remembers the association with nostalgia.
Also Read: Chance meeting for Chiragh that became a lifechanger
"I took the plunge without thinking I would get support so early in my career. The only directive from Mr Srinivasan was 'go out and play your best'. When I won, he was among the first to call, and if slacking he had his way of letting me know. There was a phase when my father was sick, and the only reason I could go out and play with a free mind was because Mr Srinivasan stood like a rock. It has been a very humane relationship."
Also Read: When Indian golf almost lost out on a piece of history
Pix credit: Gaurav Ghei