The clutch putt Lakhmehar Pardesi holed on the 18th hole of the Noida Golf Course for her breakthrough on the Women's Golf Association of India last week was the logical conclusion of numerous replays in the mind. 
Exclusive: Chat before tee-off with lady pro Siddhi Kapoor
"There has always been a chain of thought that has culminated with me draining long putts for a win," said Lakhmehar. The thrill of watching the dimpled ball roll in under tournament pressure has also played out many times, but when it happened for real, the mind went numb. It has now been a few days since that momentous occasion, but the 21-year-old is yet to come to terms with the consequences. "I still can't voice what's going on in the mind. This is big for my family."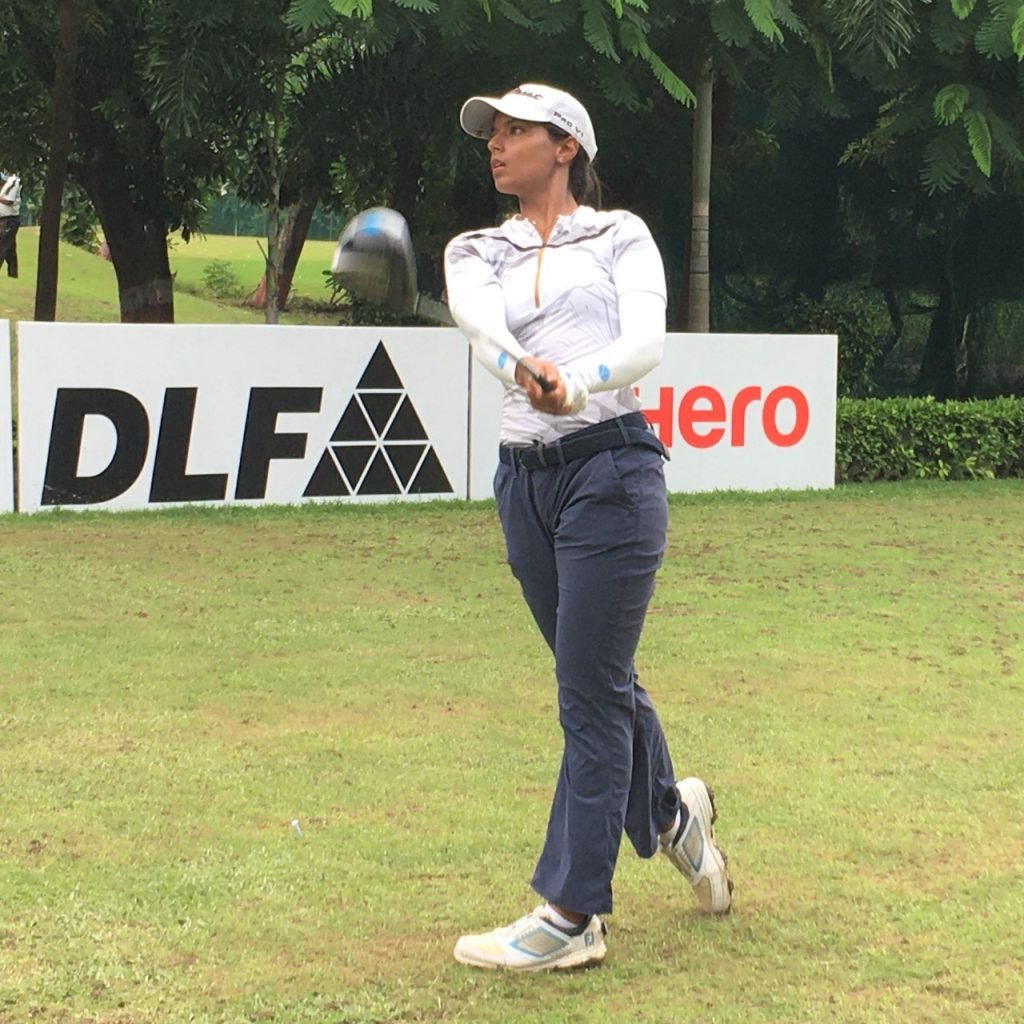 A pro win in her 13th start on Tour, Lakhmehar has pushed herself since the journey on the golf course commenced not too long back at the Chandigarh Golf Club. Her swing and the fondness for distance off the tee caught senior pro Akshay Sharma's eye during a junior tournament, and since then has been on board as coach. As time went by and Lakhmehar got certain that life  around the greens would occupy her, the support system has got stronger as well. For the past two years, father, Satish, has been devoting more time tracking the daughter's fortunes than the sales figures of his pharmaceutical firm.  
Must Watch: Sneha Singh: Insight into a winner's mind
The best way to repay the faith of father and coach has been by stepping up all the time. The quiet demeanour is a façade for within rage thoughts that culminate in glory most of the time. The results have started to trickle in too. Prior to Lockdown 2 it was a T5 and a top-10, both in Gurgaon, before the week of the maiden win. 
The thoughts that race, like adrenaline in the veins, need an outlet during tournament weeks though. "I need to share what's on the mind with my caddie, else it reflects in the performance." Playing the leader group last week was a novelty but the chats with the man on the bag were constant despite their acquaintance being just a few days old. 
Related content: Jahanvi Bakshi unplugged
Lakhmehar counts the long game as a strength, but it was a letdown the three weeks across venues in the National Capital Region after restart. "The driver and iron play were off, the short game saved me." The time and effort during Lockdown 2 on this aspect was the bail out. But there was a flipside to the strategy. Now that there is a break, work will start on the neglected sphere to ensure all boxes are ticked when the Tour restarts next month.   
Photo credit: WGAI
Across the shores: Why Max Homa is the man to beat on Californian soil