High jumpers Mariyappan Thangavelu got silver while Sharad Kumar secured bronze in the Men's High Jump T42 event final to give India two more medals at the Tokyo Paralympics.
Also Read: Medals rain for India as Avani, Sumit strike gold
Mariyappan had won the T42 gold at the 2016 Rio Games. He had cleared 1.89m back then but could not clear the 1.86m mark this time and settled for silver.
Ten medals and counting for India at the #Tokyo2020 #Paralympics 👏

Mariyappan Thangavelu and Sharad Kumar won silver and bronze respectively in the men's high jump T63 event 🙌 https://t.co/8HocG2He61

(Video courtesy @Eurosportin) pic.twitter.com/gw91uybvlH

— ESPN India (@ESPNIndia) August 31, 2021
Both Sharad and Mariyappan were able to go past 1.73m and 1.77m in their maiden attempts, respectively. The other Indian high jumper, Varun Bhati, failed to go past the 1.80m mark. He ended 7th on the list with a best effort of 1.77m.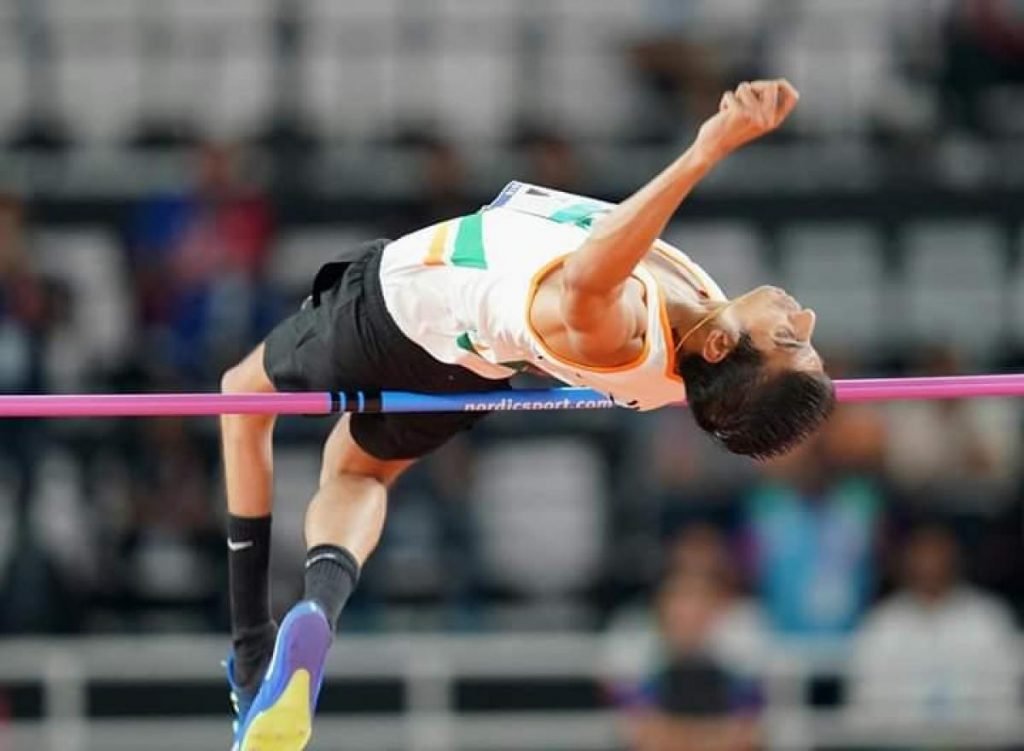 Sharad securing the third place with a 1.83m effort, which is his season-best effort. Mariyappan's 1.86m jump was his season-best performance as well. American Sam Grewe bagged the top spot with a 1.88m effort in his third attempt.
The #Paralympics and sports have a special place in High Jump T63 #Bronze Medallist, Sharad Kumar's heart. 🇮🇳♥️#Tokyo2020 @sharad_kumar01

🎥: Media_SAIpic.twitter.com/UjRiiHQIZ2

— #Tokyo2020 for India (@Tokyo2020hi) August 31, 2021
Hailing from Salem district in Tamil Nadu, Mariyappan suffered permanent disability at five after his right leg got crushed under a bus, below his knee. For a long time, he worked as a newspaper hawker to provide for his family and sustain his sporting dreams when he was trying to start his career.
Mariyappan Thangavelu wins SILVER Medal in the Men's High Jump T63 Final event.#Tokyo2020 | #Paralympics | #Praise4Para | #ParaAthletics pic.twitter.com/zzRoM1PmTm

— Doordarshan Sports (@ddsportschannel) August 31, 2021
Last year, the 25-year-old was conferred the Khel Ratna, India's highest sporting award.
Born March 1, 1992, Sharad was diagnosed with polio at two and it led to paralysis in the left leg. He took to High Jump in 2005 at St. Paul's School in Darjeeling. His brother was his biggest inspiration.
Must Watch: Ground Zero With Shankar Das
"My brother motivated me to be a high jumper. I broke all his records at school and it gave me the confidence to take the sport seriously. After St. Paul's, I started training myself to be part of the national Paralympic team in Delhi", said Sharad.
Also Read: Soak it in from pros and put to use, Nishna's gameplan